Pitch-Pitch
Londres, Reino Unido
Deiene González con AL_A:
#deporteurbano #modular #multisport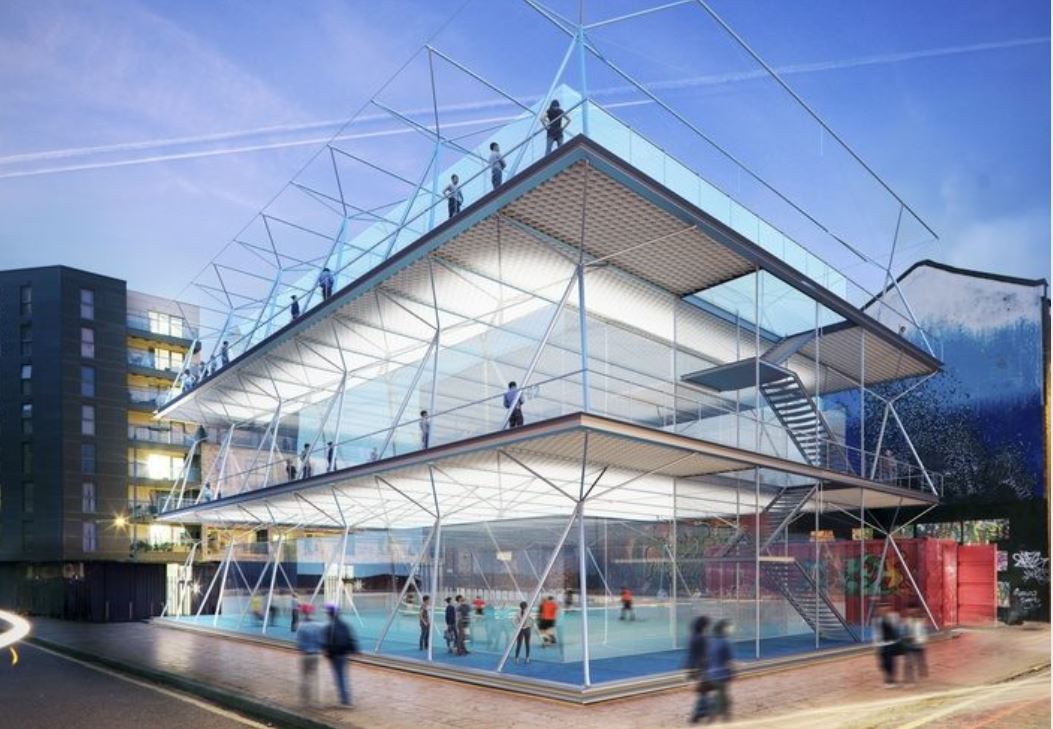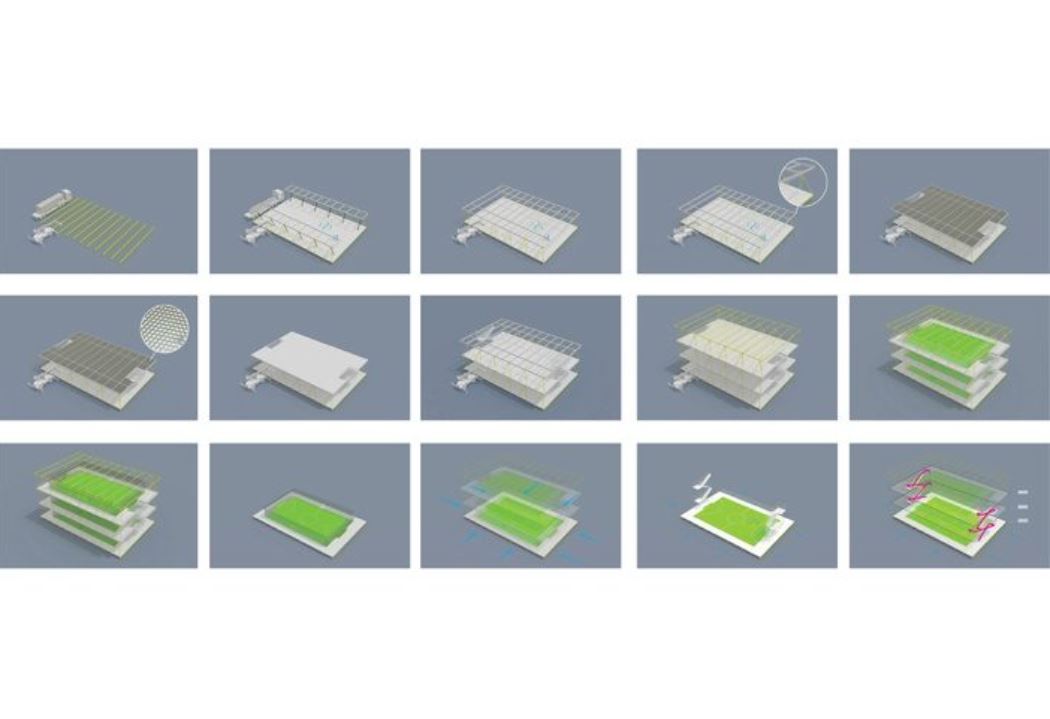 Canchas multideporte apila[bles]-desmonta[bles]
+arquitectos:
AL_A
+año de colaboración:
2017
+fase:
proyecto básico
+info:
AL_A website
Imágenes y texto extraídos de www.ala.uk.com:
Pitch/Pitch is a new concept for inner city, stackable football pitches with the idea of promoting a sense of community and healthy living.
Football is universal – it brings universal joy to millions across the world and it brings communities together. But there is a problem as London suffers from a chronic lack of space for sport. Children no longer play in the streets as they once did and adults who want an informal game after work are frustrated by a lack of spaces and by high costs for what is available.
Pitch/Pitch is a series of stackable 5-a-side football pitches to be erected on derelict or temporarily vacant sites across London. Pitch/Pitch encourages the theatre of the game, with spectators and would-be players drawn in as Pitch/Pitch animates the cityscape. It allows the game to retain an urban flavour, adapting to the number of players, from 3-a-side upwards, and awkward shaped sites. And it could also host other activities such as dance classes for children and adults during the day.
Pitch/Pitch is designed to be a temporary installation. Fast and easy to erect, it could last for a fortnight to coincide with a World Cup tournament or last for a year while a site lies dormant. Working with Arup, we designed a modular system using a lightweight carbon-fibre structure.