Maat Lisboa
Lisboa, Portugal
Deiene González con AL_A:
#cultura #espaciopúblico #riverfront #regeneraciónurbana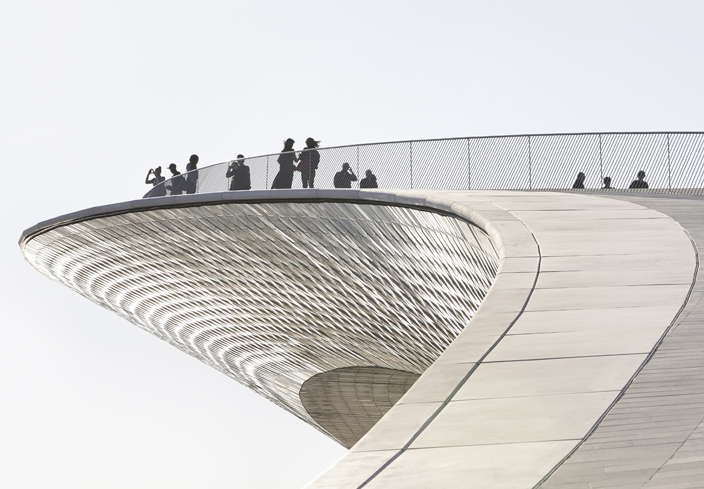 Museo de Arte, Arquitectura y Tecnología de Lisboa
+arquitectos:
AL_A
+año de colaboración:
2015
+fase:
proyecto ejecución + obra
+info:
AL_A website
Imágenes y texto extraídos de www.ala.uk.com:
MAAT, the new Museum of Art, Architecture and Technology, is an outward-looking museum located on the banks of the Tagus in Belém, the district from where the Portuguese great explorers set off. Proposing a new relationship with the river and the wider world, the kunsthalle is a powerful yet sensitive and low-slung building that explores the convergence of contemporary art, architecture and technology.
The new building is the centrepiece of EDP Foundation's masterplan for an art campus that includes the repurposed Central Tejo power station. Incorporating over 9,000m² of new public space and blending structure into landscape, the kunsthalle is designed to allow visitors to walk over, under and through the building that sits beneath a gently expressed arch.
During the first year of opening, MAAT welcomed over 500,000 visitors, making it more popular than any public Portuguese museum.